Summary
In the environment where Virus Baster is already installed, installation of ActiveImage Protector 2022 fails.
[Installation completed] message is indicated in Installer window, however, installation has not completed.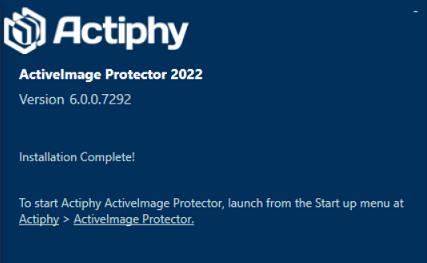 Workaround
Please temporarily disable real-time scan of Virus Baster, or uninstall Virus Baster and install ActiveImage Protector 2022.
Fixed in version 7.0.0.8643.
Target Product
– ActiveImage Protector 2022